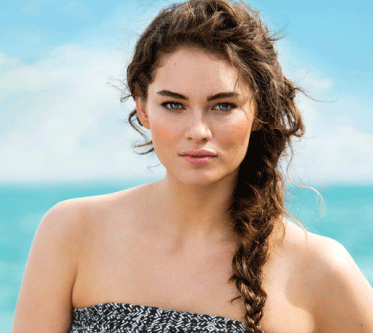 SOLANGE ELYSE STERLING
DIAN | NINETEEN | WOMAN
SOLANGE looks an awful lot like
Jennie Runk
SOLANGE's past:
Solange was basically raised by her older brother Hadley, as her parents barely paid any mind to her or her brother (their parents considered them "free range" children, but Solange never bought that crap). Solange often watched her brother get into loads of trouble, but never had much of an interest in doing the same. She mostly had a knack for adventuring, which did sometimes get her into trouble, but not with other clio.
Solange stayed with her brother in Earalas once he (quite surprisingly) settled as its Overloridian, and often adventured into the Dialga Mountains. She and Anouk would spend days mountain-climbing -- but all her experience didn't prepare her for the accident that took her leg.
After the accident, Hadley did everything he could to help her. She had seen his dedication long before then, but Hadley used his authority to have expert engineers design a gorgeous prosthetic for her, which Hadley spent the time and energy to weld and complete himself. Their relationship truly developed after the accident, much like her understanding of herself and her abilities did.
SOLANGE's present:
Solange now lives in Dahlin with Anouk, running her own small personalized sword shop. She visits her brother multiple times a week, but mostly keeps to herself and her daemon. She runs often, her prosthetic being very easy to manipulate, control and experiment with, having chosen Dian as her Eilemaiden when she settled.
While she's very different from her brother now, everything she has learned has come from him (whether it has been something to model her behavior after or the opposite). She's strong-willed and believes in herself -- and she knows how powerful that can be.
NICKNAME described in five words:
ADVENTUROUS, INDEPENDENT, DETERMINED, RESILIENT, HONEST.
NICKNAME's other half:
ANOUK
DAEMON is a
LADY
NICKNAME & DAEMON are played by
luke